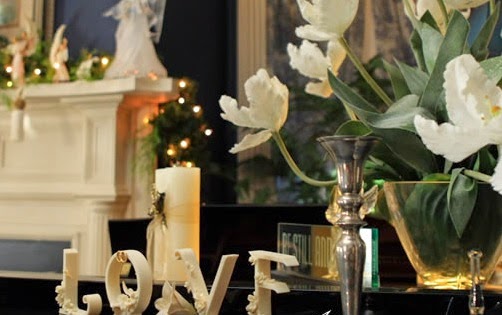 Although Christmas is not yet upon us, thoughts turn to romance in the cold chill of February.
Imagine a lovely, warm, room, decorated charmingly with a cozy, comfy bed, and its own private bath. Shut the door on winter and relax with us at Angel Welcome Bed and Breakfast for Valentine's Day. Our rooms are named after Faith, Hope and the greatest of these, Love.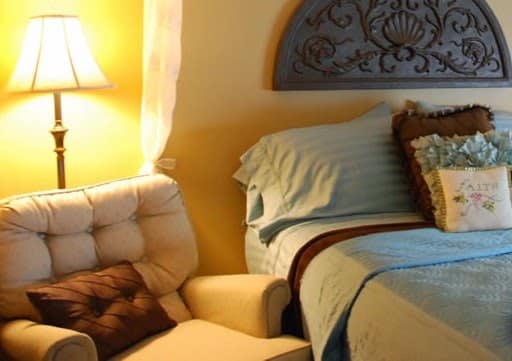 Wrap up in a cozy robe while you enjoy the Love Room, with its serene blue tones and floral accents. The Hope Room features a king-size brass bed, and will allow you to rest in its nature-inspired colors. The Faith Room is known for its elegance, in hues of blue and cream. All of the rooms have private baths, flat screen televisions and are prepared especially for your romantic stay.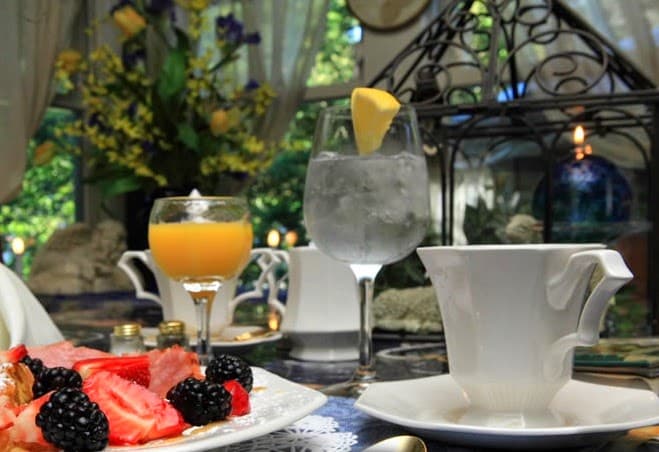 After a wonderful night's sleep, wake up to a gorgeous breakfast, served by candle light at our beautiful dining table, laden with fine china and a home-made meal with breads, fruit, juice, coffee or tea and the main event – one of Judy's famous dishes such as Pecan French Toast with fresh peaches
in a delectable brandy glaze, a specialty dish such as a five-cheese
crab quiche, Blueberry crepes w/blueberry coulis, or a Sausage-apple bake. You will not leave the table hungry!
Consider closing out the frosty temps with a romantic stay in the charming small town of Milan, Ohio, in the welcoming arms of Angel Welcome Bed and Breakfast!