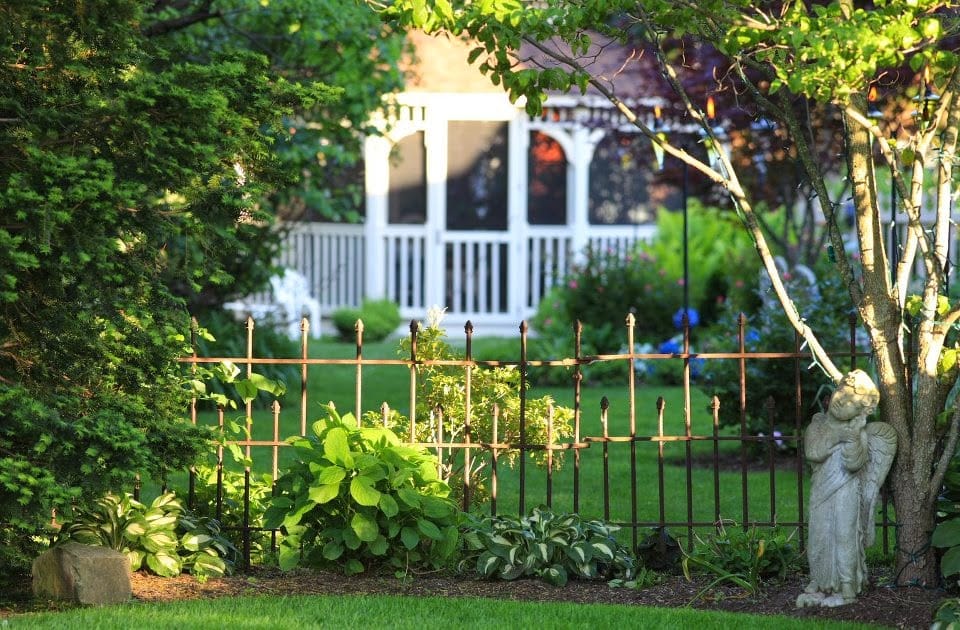 Late Spring and Early Summer are a lovely time to be in Milan, Ohio! The weather is balmy, the grass is green, and it's heavenly in our gardens! Imagine a filling gourmet breakfast, followed by a rest on the porch or gazebo, or even better, after a day of touring the town or driving back from any of the wonderful nearby attractions, sitting a spell, surrounded by nature, as the sun goes down a wonderful day.
Milan is a lovely old village, but people here love to have fun and celebrate! Here are a few of the events we have coming up this season. Starting on May 9th, enjoy a Mother's Day Tea at the Culinary Vegetable Institute. The tea takes place at 1pm, and will include a variety of teas, gourmet finger sandwiches, canapes and sweets made by the chefs at the Institute.
On May 25th, at noon, we will have a Memorial Day parade, with all the small-town charm you could want! The high school band, firetrucks, Boy and Girl Scouts and other groups will march in the parade, followed by the Civil War Monument Re-dedication Ceremony in the Milan Town Square.
Lovers will love the Full Moon Kayak Float at The Coupling MetroPark in Milan on June 2nd from 9-10pm. Meet at the public canoe launch with your own paddle craft, and take a moonlit glide down the Huron River. Make sure to make reservations, as space is limited.
A short ride to the town of Vermillion on Fathers Day weekend, Friday-Sunday, June 19-21, 2015, will bring you to the 49th annual Festival of the Fish! This 3-day festival offers parades, boat parades, races, pageants, contests, food, entertainment, markets, the Fish Festival Queen pageant, a pet parade, kids' games, fireworks, and of course, lots of food and craft vendors.
No matter when you come to Northern Ohio in the warmer months, you will find fun events- make sure to stay with us at Angel Welcome Bed and Breakfast for a great night's sleep and a wonderful breakfast to start your day!