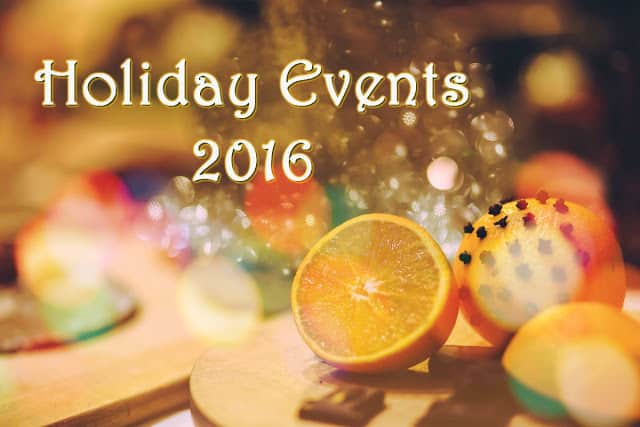 Halloween will soon be in the rear-view mirror and we'll be ready for Thanksgiving and Christmas here at the B&B. You will love this list of things to do in November that are not too far from our Inn.
We love to send our guests, especially our crafty, decorating loving guests, to Naturally Country, an incredible shop owned by Judy's daughter! We love it even more when it's time for the annual Christmas Open House. This year, the Open House will take place over two weekends, November 4-6 and 11-13, 2016, from 10am to 6pm each day. The shop is decorated to the hilt with Christmas decorations that will take your breath away! Not only will you be able to shop custom floral arrangements, scented candles, warming oils and melts, the new battery-operated candles on timers, and amazing home decor, you will also be able to consult with the Naturally Country Christmas Elves on colors and styles, AND save 10%! They even ship!
A new musical opens at the Ohio Star Theater and runs from November 18-December 17, 2016. Our Christmas Dinner is described intriguingly with the tag-line: "Expect the unexpected when strangers and kinfolk show up in the middle
of both a snowstorm and a life storm, and no one is left the same.". The Star Theater has a reputation for excellent acting, singing and operates in a beautiful facility. Start your Holiday Season with a fun performance!
We'd also like to tell you about several holiday parades within an hour or so drive to Angel Welcome – dates and locations are listed below: