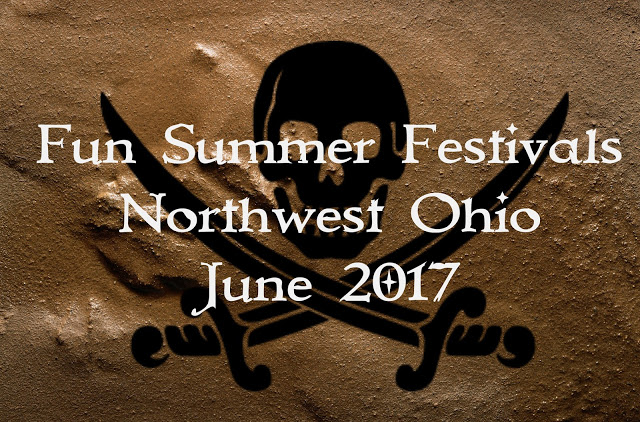 Northwest Ohio's Erie and Sundusky Counties come alive in the summertime, when people start thinking about hitting the water and enjoying those vacation days. If you're looking for true local flavor, you will not want to miss some special events occurring near Angel Welcome Bed and Breakfast in June.
On June 4th, Put in Bay celebrates Jose DeRivera with Founders Day. This day celebrates the island's
heritage and DeRivera's good deeds. This is a family-frienldy event at DiRivera park in Downtown, from 11am-5pm. Try roasted hog, and enjoy free musical performances. Shop to your heart's content and enjoy a beautiful day of heart-felt appreciation for the man who made Put in Bay possible.
In Vermilion, Father's Day weekend is the setting for the "Festival of the Fish"! June 16-18th, 2017, join Perky the Perch for 3 days of free entertainment, including an 80's nostalgia concert, food vendors, a lighted boat parade, a pet parade, contests, shopping, a pageant, and firefighter water fights! You won't want to miss the fireworks on Friday night or the Father's Day parade on Sunday.
Switching to a different food group, Kelleys Island presents Bacon Fest on the weekend of June 9-11 at the Kelleys Island Wine Co. The Winery's menu will revolve around bacon, and you will be able to try specials drinks such as the Bacon Bourbon Brunch and the Bacon
Jalepeno Margarita. The Naked Bacon Band will play all weekend long and if you're the sort to enjoy dressing to a theme, prizes will be awarded for the "best bacon outfit"!
Back at Put in Bay, the buccaneer in everyone is popping out of the brig for the 9th Annual Pyrate Fest Weekend, June 22-25. You'll love the Pyrate Parade and the Pirate Costume Contest – this is a serious competition – the best adult costume wins a trip to the Cayman Islands! There will be re-enactors, black powder firing demonstrations, a Pyrate marketplace, a cardboard boat race and more!
After all the fun, return to the inn in Milan for a sweet night's sleep and a delicious home-cooked breakfast!