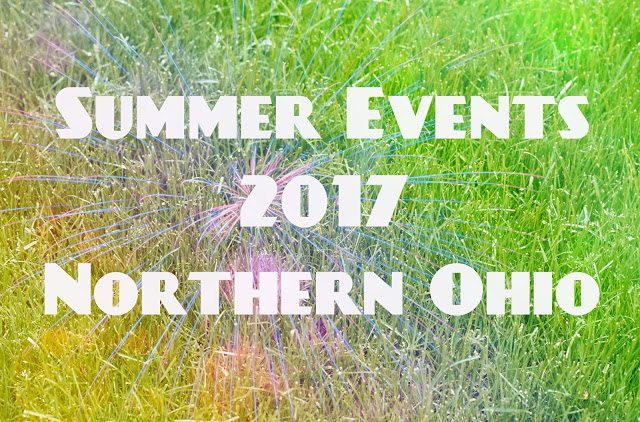 The days get longer and warmer. You start to feel the need to be outside, remembering the feel of grass beneath bare feet as you ran, free as a bird. Memories surface – dashing out of the doors on the last day of school, sitting at the baseball game in the early summer twilight, the aroma of fried foods and the cacophony of the fairgrounds, the taste of a delicious, cool snow-cone. All of these wonderful recollections make you want to get out and enjoy the heady sights and sounds and smells of early summer. We've got a lineup of fun happenings all 90 minutes or less from the B&B. Take a nice road trip, enjoy the fun, then head back to the inn for a wonderful night's sleep and delicious breakfast the next morning!
We'll start with a wonderful wine tasting aboard a train! The "Grape Escape" Wine-Tasting Excursion on the Cuyahoga Valley Scenic Railroad takes place on June 3, 2017, at 7:30pm. This 21-and-over trip is a two-hour excursion in which you will sample five summer inspired wines and nibble on
catered appetizers. Commemorative glasses are included with your ticket. Tickets start at $60 per person.
Classic car buffs will want visit Mayfield Village on June 10th for the Annual Mayfield Village Cruise Night. From 6-10pm, park your ride and stroll around (or ride the free trolley) enjoying live music, including Ricky and the Rockets. You will be able to purchase food from vendors set up outside. This is a free event.
The Put-in-Bay Music Festival also tales place June 10th. This wonderful fest combines amazing live bands, an ACA (American Cornhole Association) Tournament, and a living history display. All of this wonderfulness happens at the Perry's Victory and International Peace Memorial. The festival is free to enter, and you should bring your own lawn chairs and blankets. Food, soft drinks, beer and wine will be available for purchase.
Father's Day weekend hosts the Carlton Harley Davidson 40th Anniversary Inaugural Motorcycle, Car, and Truck Show at Carlton Harley Davidson in Mantua. On June 17th, from 8am to 5pm, all makes, models, and years are welcome, and at only $5 per vehicle, it's a great way to show off your rig! All proceeds will benefit Hattie Larlham and Muttley Crue Dog Rescue. As an attendee, you get to vote, and custom trophies will be handed to the winners!
This is just a small sampling of all the wonderful events going on this summer – stay with us and enjoy the small-town summer feel!