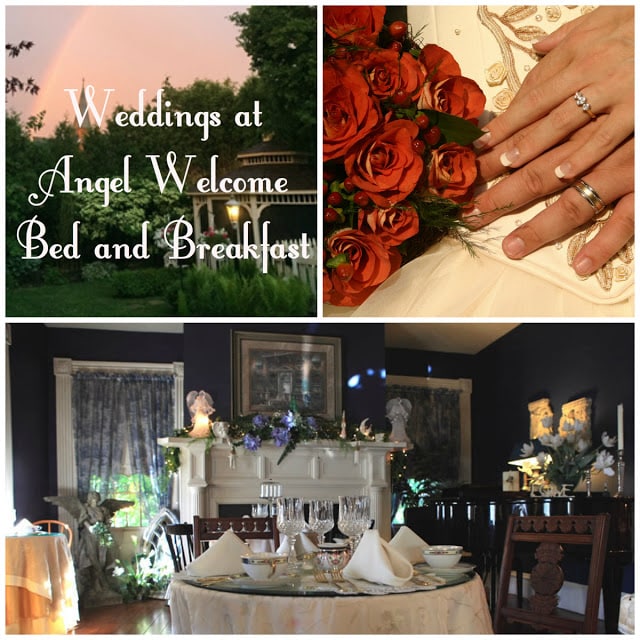 When the clouds start to diminish, the sun shines down benevolently on the green grass and budding trees, thoughts turn to romance and love, and sweet couples think about where they would like to say their vows.
Angel Welcome Bed and Breakfast is a jewel in the midst of historic Milan, Ohio. The inn is a romantic paradise, with reminders of angels and love wherever you look. We offer indoor weddings and receptions for up to 50 guests and outdoor celebrations for up to 100 (weather permitting)!
When you have your wedding at our Ohio venue, you will reap the benefit of:
Our wedding coordination experience, which makes planning your special day a pleasurable rather than a stressful time
Our beautiful grounds, consisting of manicured, private gardens to give your event a lovely charm
Indoor weddings take place fireside, in the elegant parlor, surrounded by symbols of love and fidelity
Outdoor weddings can take place in the large, screened gazebo, in just the right spot for all of your guests to observe your vows
We also cater to couples who just want to get away, with an elopement ceremony followed by a cake and champagne mini-reception.
Call us to plan your special celebration!