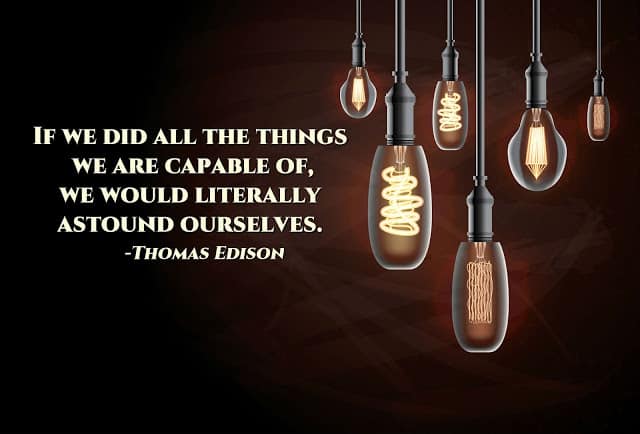 In Milan, Ohio, our "Claim to Fame" is as the birthplace to Thomas Edison. What better way to celebrate International Museum Day on May 18th than with a trip to our charming little village to tour the Thomas Edison Birthplace Museum?
Edison's family had an interesting history in and of itself. Thomas' great-grandfather was forced to give up his lands in New Jersey due to his Loyalist sensibilities during the Revolution, and took his family to Canada. His grandfather, Captain Samuel Edison, was a British officer in the War of 1812. Interestingly, Thomas' father, Samuel Ogden Edison, Junior, seems to have turned away from his family's Royalist ways and became involved in the Papineau-MacKenzie Rebellion, which was a failed Candian revolution. Due to that, he was forced to leave Canada, and later settled in Milan with his wife Nancy and their children. Thomas Edison was born in Milan on February 11, 1847, in the same structure, built by Samuel, that now houses the birthplace museum. The family lived in the house until 1854, when it was sold for their move to New Jersey.
Through the years, the house was owned by other families, until it was re-purchased by Edison's sister Marion in 1894. Eventually, in 1906, Thomas bought the house. After his death in 1931, his widow and daughter worked to make the homeplace a museum to honor Edison's life and legacy. The museum opened on February 11, 1947, the 100th anniversary of his birth.
The Thomas Edison Birthplace Museum is open in April and May from Tuesday through Sunday from 1-5pm, and June-August on Tuesday-Saturday from 10am -5pm and Sundays from 1-5pm. Make a fun weekend trip with us at Angel Welcome Bed and Breakfast, touring the museum on of International Museum Day on Friday, then taking the other two days to just relax and rejuvenate!