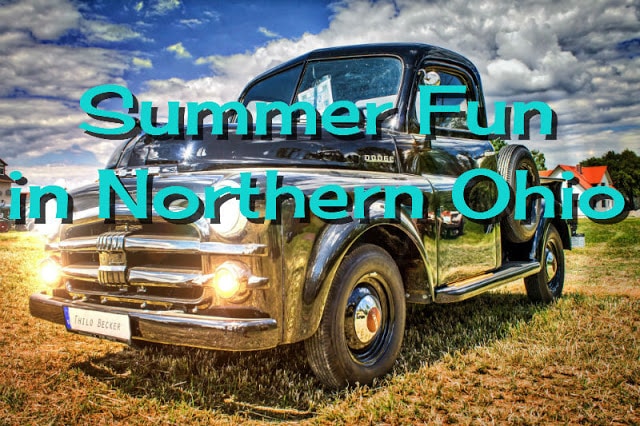 June is coming, with it the promise of summer weather, and plenty of sun and fun! In our purlieu, the activities are stacking up- whether you want to cheer on historical baseball players or keep it a little closer to the ground by strolling through a museum or car show, we've got something for you in Northern Ohio this June!
Each Tuesday in June – October, the Milan Village Square will be surrounded with classic cars for Cruisin' on the Square. This is a great tradition in which up to 150 beautifully restored vehicles are displayed all around the village square, leaving plenty of room for car fans to roam around and marvel at the incredible work that is put into these beautiful rides.
Before you hit the car show, consider a visit to the Milan History Musem. Open Tuesday through Saturday from 10am-5pm, and 1-5pm on Sundays, the museum is a wonderful place to spend some time learning about all kinds of interesting subjects. One of the newer exhibits is the Galpin Glass Galleries, which feature pieces from Roman antiquity all the way to modern artists.
The Vietnam Memorial Traveling Wall will be in Port Clinton, not too far from Milan, from May 30 – June 3, 2018 at Camp Perry. This 80% scale Traveling Vietnam Wall is the largest traveling Vietnam wall replica, which makes the opportunity to view the Wall available to those who can't travel to DC to see the original.
Take a side trip to Freemont, to the Rutherford B Hayes Museum to see old-timey baseball on June 3rd and 10th at 2pm. The Spiegal Grove Squires will take on the Rochester Grangers of Rochester Hills, Mi on June 3 and local celebrity all-stars on June 10. These home games are free admission -so take a couple of hours on a summer Sunday to cheer on the home team!