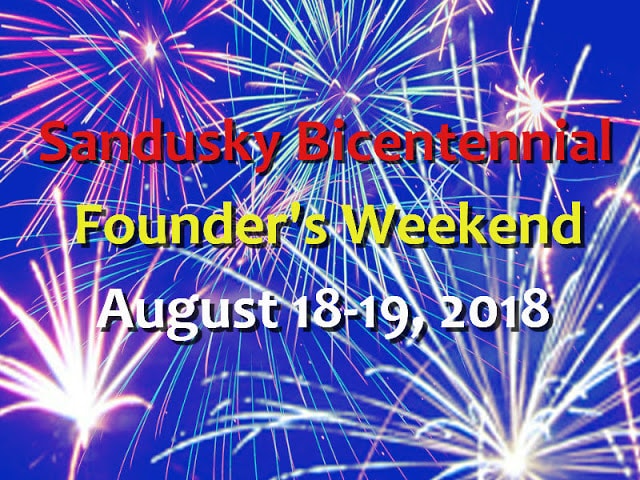 Sandusky celebrates Founder's Weekend in mid-August with lots of fun activities!
The Maritime Museum of Sandusky has an interesting way to raise funds – a raffle with incredible prizes called the Big Splash Raffle. Tickets cost $100 each and only 5000 tickets are sold. A few of the money prizes are given out at the "Bash Before the Splash", which is the Big Splash kick-off event. The Bash is held at the Sandusky Bay Pavilion from 6-9pm. The event will have live musical entertainement by 56 Daze. Ticket holders have free entry for themselves and a guest. Others can pay $5. On the 18th, prizes including cars, motorcycles and boats, as wel as a top prize of $50,000 will be drawn at the Maritime Museum.
On August 18th – head to downtown Sandusky for the Bicentennial Parade. The Parade starts at 10am at Hayes & Columbus Avenue. The theme is "Sandusky Through the Ages", celebrating Sandusky Past, Present and Future. The parade will feature floats, marchings bands, local celebrities, fly-overs and more!
Also on the 18th – it's $1 Museum Day – visit various museums in Sandusky for only $1 entry. On the same theme, the Cook-Dorne House museum will host an Antique Appraisal Fair, at which experts from Garth's Auctions will be present to give live appraisals and information on family treasures and other antiques.
Later in the evening, there will be a fireworks show to celebrate the Bicentennial and Founders Weekend.
On Sunday evening from 7:30-9pm, the Firelands Symphony Orchestra will have a Bicentennial Free Concert at the Sandusky Bay Pavilion. This will be an amazing musical event, including the full orchestra with Dan May, the Gospel Choirs of Sandusky, local high school bands and a Fireworks Finale! Don't worry about dinner – food and beverage vendors will be on site.
Make a weekend of it and stay with us at Angel Welcome Bed and Breakfast in the lovely village of Milan, only a 20 minute drive to Sandusky!