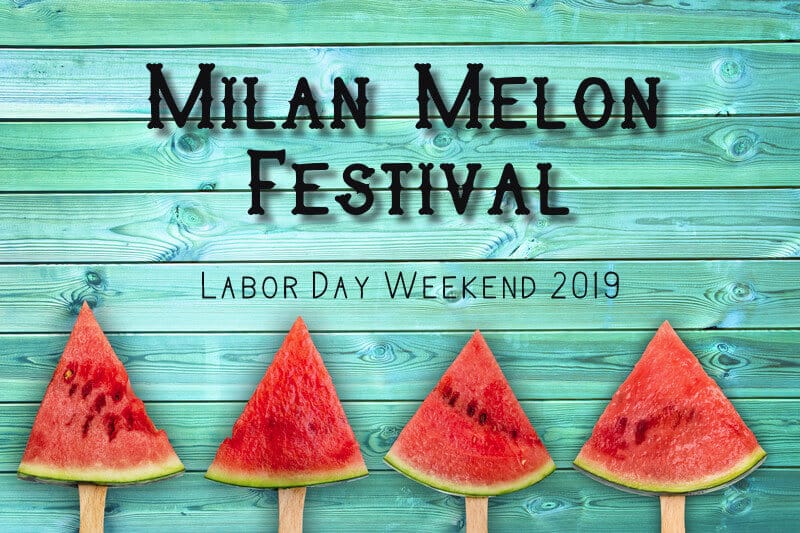 It's that time of year again! We've all been patiently waiting for the advent of Labor Day weekend so that we can get to the Melon Festival and enjoy some of that amazing Watermelon Sherbert & Cantaloupe Ice Cream, the originals of which can only be gotten from Milan, Ohio!
This will be the 61st Annual Milan Melon Festival, and it's bigger and better than ever! Running from Saturday, August 31 through Monday, September 2, 2019, there are events unique to each day – and you won't want to miss it. Thousands of people come from all over to enjoy the hometown atmosphere and family-friendly entertainment.
The car show, held at Edison Elementary, just a few blocks from the historic Town Square where the majority of the festival takes place, is a delight for the "gear head" in all of us. It takes place on Saturday from 9am to 2pm and will feature a variety of antique cars and custom hot rods.
A perennial favorite, the parade is held on Sunday and starts at 2pm with marching bands, floats, festival royalty and more – it's a great event!
The 46th Annual Milan Melon Festival 5k & Fun Run will be held on Monday, September 2, starting at 9am. What you may not know is that this is one of the oldest road races in Ohio, and gives prizes for several age groups, along with a memorial t-shirt.
Other events include live music, a kiddie tractor pull, watermelon events like eating and exploding contests, food and craft vendors, a beautiful baby contest and so much more. Free admission for all ages – it's the biggest event in Milan every year – head down and take part in this exceptional festival!