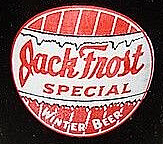 Back in years past, Milan, Ohio was known as the home of the Milan Brewing Corp, and Jack Frost Winter Beer.
The Milan Brewing Corp. opened in 1934, just after the end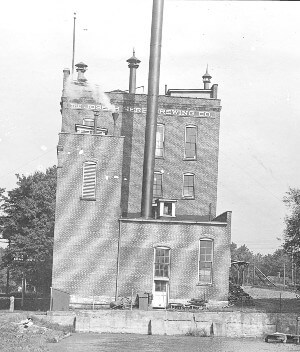 of Prohibition, at Lockwood Road & Huron Street, and closed 17 years later in 1951. They were the only brewing company in Milan at the time, but Milan had a proud brewing tradition starting when John Scholl began brewing beer with Milan spring water in 1850. Anton Herb bought the business, thus starting the Anton Herb Brewery (1874-1893). This was followed by the Mary Herb Brewery (1893-1897), Herb Bros. Brewery (1897-1899), Joseph Herb Brewery (1899-1904), and finally, the Joseph Herb Brewing Corp (1904-1919). The Herb family built the brick building, which is now used by Growers Mineral Corporation to make soil supplements for farms.
Now that you've had the history lesson – here is the payoff! On February 1, 2020 at 3pm, the Milan Town Hall will be the venue for a tasting of the mythical Jack Frost Special Winter Beer, hosted by the Milan Museum. The beer has been redeveloped for the Milan Museum by Railroad Brewing Company, of Avon, OH. Entry to the tasting starts at $40 and includes appetizers and two beer tastings, with additional tastings available for purchase. The cost also includes admission to Milan Museum, with proceeds to benefit Milan Museum's Community Day programming.
It sounds like a great way to shake off the winter doldrums – why not make a weekend of it and stay with us at Angel Welcome Bed & Breakfast – you can walk from the inn to the Town Hall in 3 minutes – no designated driver required!